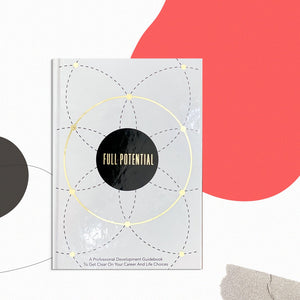 LIVING YOUR FULL POTENTIAL
What do I want to do with my life? It is a question we all ponder at one point or another. For some, the answer comes easily. However, from what I have observed, that is rare. For most people, it takes a series of life events to help them discover what to do. Some people, even after a lifetime, don't fully figure it out. Living in alignment with who you are will give you a greater sense of fulfilment and happiness, and can lead to greater economic success. 
This is why I wrote Full Potential and why I want to offer you this free sample, to help you gain a deep understanding of your unique internal blueprint and the direction that is most congruent for you. Once you have identified the foundation of who you are, you can use this as a framework that can always be revisited and amended as the workforce and your personal life shifts. Full Potential allows you the greater opportunity to be adaptable and more employable. This framework is also useful for understanding how to apply your gifts in a time of crisis, which you will gain the tools to figure out in this free download. This is a sample of what is offered in the guidebook. To gain further insights, you can purchase the Full Potential Guidebook.