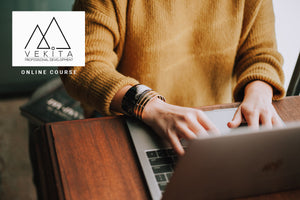 Are you ready for the next chapter in your career? On average a person spends over half of their weekday waking hours working. That's a lot of time to be spending on doing something you are not passionate about.
Taking a moment to reset your career and find a job you truly love is one of the best gifts you can give yourself. Until now, most of us have never taken the time to learn the core foundation of who you are and what career aligns with your natural attributes. Gaining this knowledge can offer you a life of happiness and fulfilment that spans beyond your career. If not now, then when?
Start your new year off right with a fresh start to your career and life!
Click HERE to enroll
In this 15-week online course, you will join a global community of people who are also seeking to level up in their careers and life. We will go through a deep discovery of what makes you who you are, explore job possibilities, uncover the best job fit for this season of your life and give you tools for success.
This is a unique offering where author Nicole Serena Silver will be leading you through an interactive series. 
One of our values is to not turn anyone away from the work if they can't afford it. If you are in need of a scholarship please email info@vekitapd.com for the scholarship questionnaire. We are offering a couple scholarships if you are interested and cant afford it. If you are interested in sponsoring a person to attend please reach out to us at the same above email address.